After rolling out a new version of Gmail, Google added a snooze function has been carried over to the web and is now making its way to the Gmail app on Android.
Snooze for Gmail works just like it does with Inbox. Simply tap snooze (in the overflow menu) when viewing an email, and you can pick a time for the email to ping your inbox again. It's a way to remind yourself to deal with the email in question. Gmail has the same UI as Inbox with suggested snooze durations as well as the option to set a custom snooze.
If you have snooze available on mobile, it won't have its own icon in the top bar the way it did in Inbox. Instead, you can access snooze by tapping the overflow icon in the top right corner when viewing an email.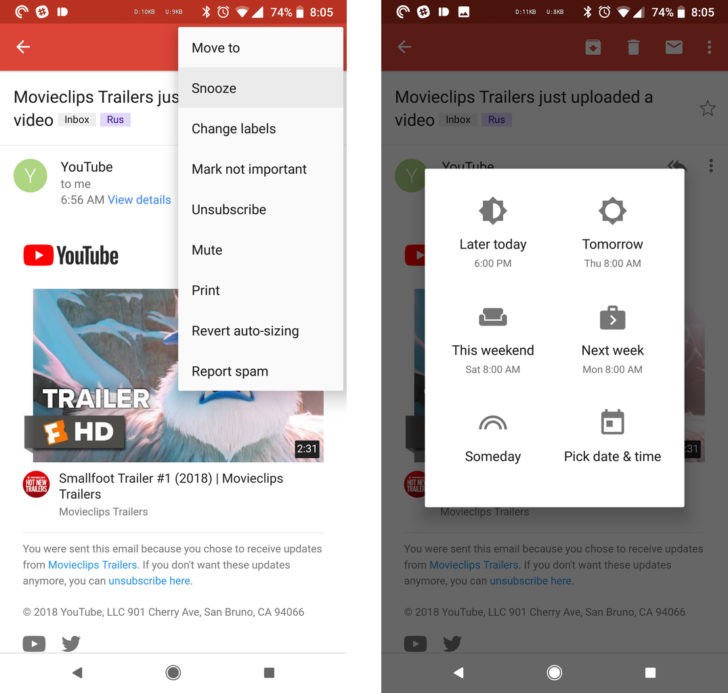 Once snooze is selected, you can choose when you'd like the email to pop up at the top of your inbox, with options like "later today," "tomorrow," and "this weekend." You can also choose a custom time and date if you wish. When using the new Gmail on web, snooze now appears in a hover menu over each message along with other actions like archive, delete, and mark as read.
Source: Android Police, The Verge