When the Ugandan government proposed a social media tax come July 2018, one of the reasons highlighted was that it was to promote online platforms that have been developed by Ugandans. We could not agree more that Ugandan technological talent has to be showcased out there and in the spirit of promoting Ugandan creatives, we introduce the SOO (Sigma Omega Omega) app.
Developed by Candia Alex and Mawa Fred, the app is meant to help users find and offer products and services easily. It comes with bug fixes and maps to give location access to the trader. In its latest version, 1.0.8, the SoO app comes with a mini-google maps feature that provides a directory to the nearest church, embassy or even kafunda to a user.
The Sigma Omega Omega Chapter of Alpha Kappa Alpha Sorority, Inc. app was created to help build a closer-knit community among members: you can join conversations, share photos, learn about events, and find contact info for all members.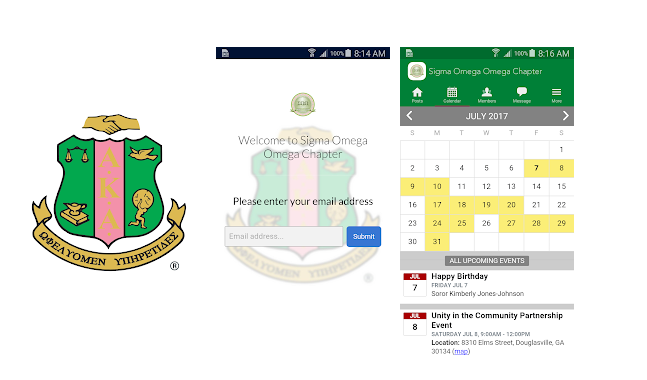 What gives SOO an edge over similar platforms like OLX and JUMIA UG, is the fact that in addition to products, a range of services such as legal, engineering and construction to mention but a few can be traded. The app gives the user the choice to trade as an individual or company and to reach a service provider by phone, email or even location. SOO is easy to use and navigate with all the important features on the same page yet not congested.
If you have services to offer, this is the app for you. Under the gigs tab is an array of services needed by other users where one can land themselves a juicy gig. The application process is not as complicated as Freelancer's or Up-Work's, I must add. Following the recent Facebook scandal, a lot of users are worried about data privacy which SoO guarantees.
A missing feature that would make the app better is an embedded pay system, like Freelancer, uses PayPal. With that, a user will not have to worry about bulky cash transactions or go through the bother of transferring funds between mobile money and bank accounts. The future is cashless, no?
SoO comes free of charge for the Android user, we are yet to receive an update on SoO for iOS or whether the app will come at a cost in the future. The app definitely has a future on the Ugandan tech scene but for now, I'd give it app a 5/10. If you are for Buy Uganda Build Uganda, I'd advise you to add this app to your collection.