The Itel A32F launched about a few weeks ago and because of it's relatively cheap price tag it used to penetrate the market, it instantly became a darling to many and it went on to be such a hit.
There are many features you may want to look out for in the Itel A32F and there those you may not be excited about but it is a whole amazing device with thrilling features that bring to life a fine of Itel Phones. Here are some of those reasons that should propel you to buy an Itel A32F;
Android 8.1 Oreo
This is the first Android Go enabled Smartphone in Uganda, No Doubt and it sure deserves endless rounds of applauses thanks. Android 8.1 Oreo was designed to improve on the shortcomings of Android 8.0 Oreo – but that's not to mean it doesn't bring any new features to the table, because it does.
Here's a full list of the (notable) changes bundled in Android 8.1 Oreo and you will surely find them in the Itel A32F as well;
Battery: If a user has a Bluetooth device connected to their smartphone, they'll be able to see how much power it has from the Quick Settings shade.
Browsing: Safer Browsing allows applications from third-party developers to detect WebView attempts, which could point to malicious URLs.
Fingerprint: Users can instruct their unit to disable the fingerprint reader once an unregistered fingerprint is attempted multiple times.
Fingerprint Scanner
At its pocket-friendly price, the Itel A32F has a fingerprint scanner for added security something not so many smartphones have within this price. This solely explains their 'Fingerprint for everyone" slogan as many will be able to add that secure security feature in their day to day lives at a cheaper price. This is security feature should be the reason you get yourself an Itel A32f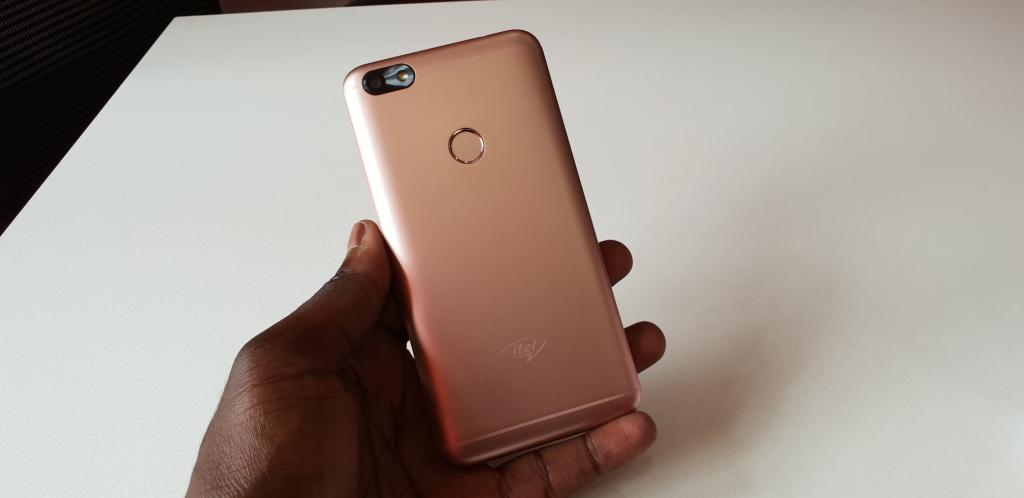 Camera
For the selfie lovers, the Itel A32F 5MP camera with a flash and it has f/2.4 aperture and a dedicated LED flash for night shots. While the 2MP selfie camera has a front LED flash as well, for night selfies and video calls.
Battery
Powered by a 2050mAh removable Li-Ion battery with no fast charging technology. Even without the fast charging feature, it shouldn't take up to 2 hours to fully charge up the battery from 0% to 100%. That aside, the phone keeps battery life for upto three days on a single charge depending on what you subject your phone to.
Hardware and Software
Itel A32f comes with 1GB RAM, an internal storage of 8GB(expandable up to 32GB).  It's chipped with a Mediatek MT6737M chipset and is powered by a Quad-core 64-bit Cortex-A7 1.3 GHz processor. All these have given it a fine usability when you hold this smartphone
Display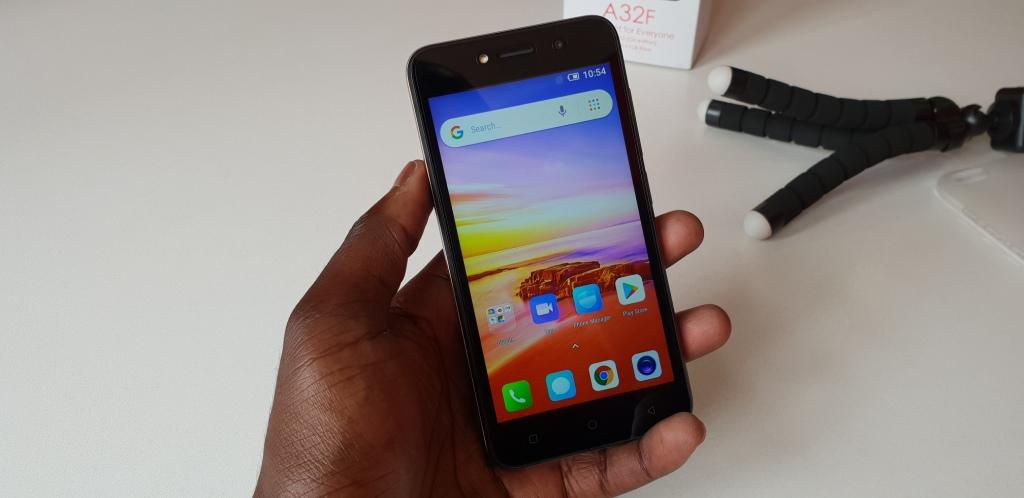 Flaunting a 5.0-inch display, the Itel A32F gives you a calm display with a removable back cover made from plastic. That should not have you worried every when your phone accidentally slips and falls.  
Price
They are selling like hot cake and you too can buy one today at any of the following itel Mobile branded phone outlets at a friendly price of UGX 255,000. At that price, you are able to get the above features all in one Smartphone, the Itel A32F
Photo Credits: TechArena