United Bank for Africa, a Pan-African financial institution, has moved to change the face of e-banking with the introduction of Leo, the UBA Chat Banker that enables customers to make use of their social media accounts to carry out a key banking transaction.

UBA brought together its customers and financial journalists at its Head office for the launch of its latest addition to its banking services. UBA introduced Leo, an innovation that is capable of revolutionizing the way banking is done in Africa. Leo, a UBA Chat Banking personality that enables the bank's customers to make use of their social media accounts to carry out key banking transactions, comes as a solution developed with people's lifestyles in mind.
With Leo, customers are able to open new accounts, carry out money transfers and airtime top-up among others right on their mobile phones. Designed to work within the platforms people are already familiar with, Leo has already taken off on Facebook Messenger. In the nearest future, the app is expected to show up on other social media platforms and all it takes to enjoy the services is simply to have a Facebook account.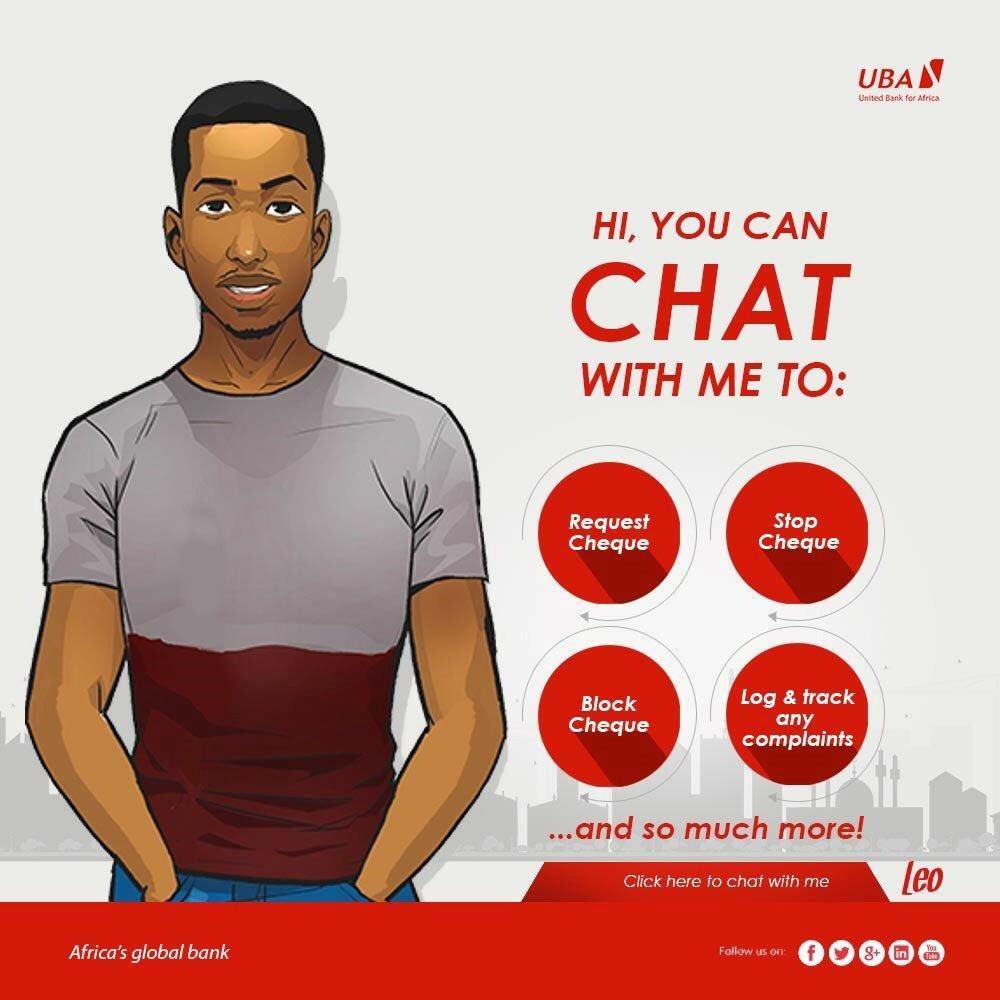 At the official launch of Leo in Kampala, Johnson Agoreyo, Managing Director/CEO, UBA Uganda, explained that Leo, being an intelligent person, will give customers instant feedback as they transact their business on the platform.

"The formulation of this product is consistent with the bank's customer-first philosophy, where we are doing things not the way we like but exactly what the customers want, where they want it, and in the exact platform, they want. Therefore, we at UBA have collaborated with Facebook to come up with this. In future, Leo will show up on other platforms," he said.
Gloriaus Byaruhanga, the Head, Digital Banking, UBA Uganda, who took UBA customers and journalists present through a step-by-step demonstration on how to make use of Facebook chat function to enjoy seamless banking services through chat sessions, explained that Leo is not just a chat machine but an artificial intelligence service as well a personality meant to address any type of banking concern.

"Leo is ready and waiting to help with most transactions and to deliver any form of banking services. Leo is operating a lifestyle banking platform on Facebook Messenger to assist with your transactions while chatting with your friends and business partners," Byaruhanga said.

"The security with this platform is that for every transaction, an OTP (One Time Password) is generated to the phone number that is registered on the account," she said.

She explained further that to open an account and enjoy the chat banking advantage, the prospective customer just needs to log on to the Facebook Messenger and open up a chat with Leo, who then takes over the conversation by telling the customer what steps to take.

No doubt, as e-banking continues to reshape the way bank customers carry out their financial transactions by providing 24-hour services and saving customers the stress of joining long queues in banking halls, UBA is leaving no stone unturned in its bid to not just keep up with technology but to always stay ahead of the game.
Africa's global bank is continuously innovating and developing strategies aimed at making banking seamless and effortless for millions of its existing and potential customers, while also ensuring the utmost safety of their transactions.

With eyes on the future, and conversant with the new trend in customer behaviour, the bank is constantly innovating, taking strategic steps to integrate more people into the digital financial services net, drive down the cost of service, and build consumer confidence in digital platforms.