Many years ago on 29 January 1986, Yoweri Kaguta Museveni addressed Ugandans for the first time as national leader: "No one should think that what is happening today is a mere change of guard; it is a fundamental change in the politics of our country". Given that Uganda had been led by seven presidents and a presidential commission in the preceding seven years, few could have expected that Museveni would remain at the helm 30 years later.
Since the coming of the NRM government under President Yoweri Kaguta Museveni, there has been tremendous growth in the ICT sector, and all these milestones since then have helped and supported to shape Uganda into the country that it is today – swiftly connected to the global network.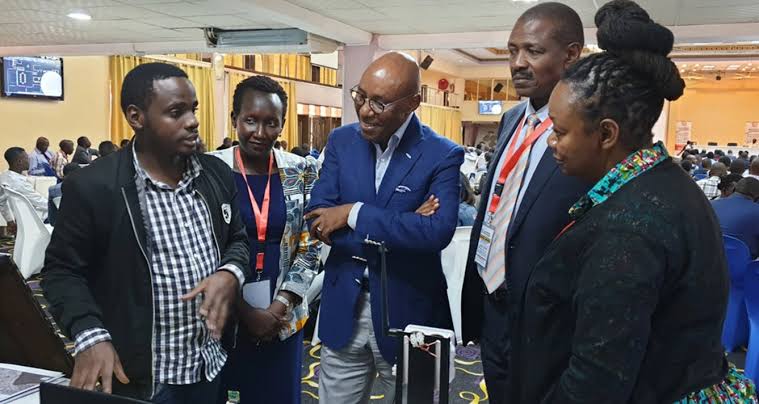 This all began with the liberalization of the telecommunications sector and formation of the Ministry of ICT which has greatly guided the sector into the leading contributor to the country's GDP.
The Government of Uganda recognizes ICT as an important driver of Socioeconomic transformation. The ICT Sector is one of the core sectors identified in the National Development Plan II as one of the Job creation sectors, apart from creating new business opportunities and increased household incomes.
In addition to ICT being taken as an enabler in the service sector and executing government programs and projects, it has also been recognized as an industry that can significantly contribute to socio-economic transformation of Uganda.
The ICT sector has grown tremendously reporting a 15% annual growth in 2013 and 2014. The coming of the mobile phone handset was perhaps the most thrilling novelty of the time. This innovation has significantly eased communication among people in addition to creating employment to more than 1 million people.
Today, more than 70% of the population has access to telephones while the geographic coverage is about 86%. Related to this is the invention of mobile money, use of internet and other phone/computer based applications, information processing, storage and dissemination, social media such as Facebook, Whatsapp, Youtube, Twitter etc., have equally experienced phenomenal growth.
On the other hand, broadcast media has experienced significant growth during the NRM leadership. For example, the radio stations have increased from 1 broadcasting station in 1986 to over 300 stations today while television stations have increased from 1 in 1986 to over 30 now. It should be noted that these have grown while at the same time enjoying maximum freedom.
Let's break it down.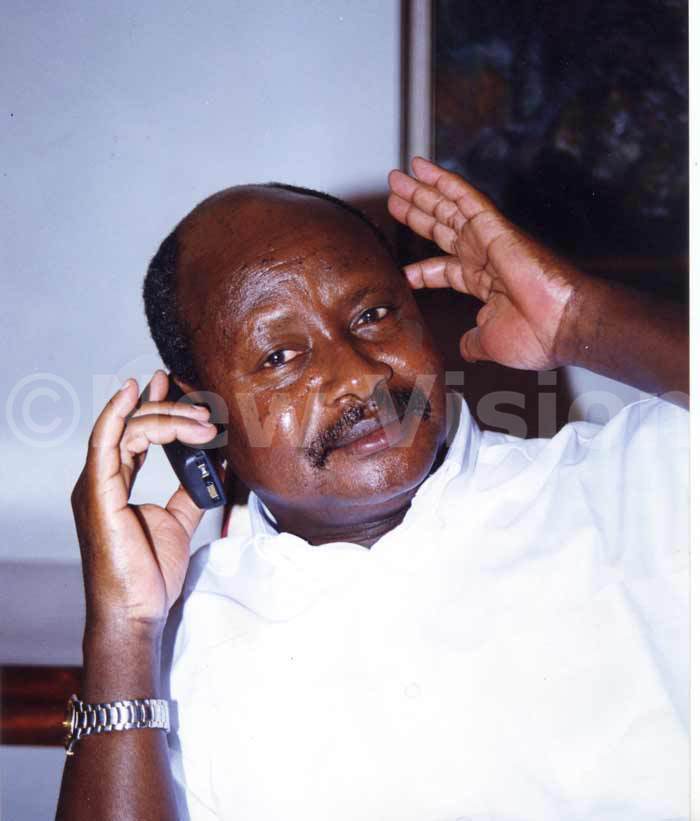 Mobile Phone Handsets and Smartphones
On May 26, 1995, Museveni spoke on a mobile handset that was launched in Uganda by the Telecom leader Celtel Ltd. Seven days prior, at the Sheraton Hotel in Kampala, the Vice-President, Specioza Wandira Kazibwe, had launched cellular phone services in Uganda by making an international call to the British Minister of Commonwealth Development, Baroness Lynda Chalker.
The models have changed too with the years. From the bulky Ericsson models (628, GH 688), through the Nokia love affair (1610, 3310) to the Siemens S-series, flip phones like the Motorola RAZR V3 and slider phones like the Samsung E250 to the Blackberry and now-ubiquitous smartphone, the future is still being written.
Today almost 24.8m or 70.9% of Ugandans own mobile phones, a report by the National Information Technology Authority Uganda (NITA-U), revealed. This comes at a time when phones are very cheap, easy to use and accessible to all – Thanks to the NRM Government.
In 2018, there were 368,243 main telephone lines in use in Uganda, making Uganda one-hundred and eighth in terms of countries having the most main telephone lines. In 2016, there were 22.838 million mobile telephones in use, making Uganda fifty fourth in terms of countries having the most mobile telephones in use.
The Uganda Posts and Telecommunications Corporation had a monopoly over Uganda's communications sector until the Uganda Communications Act was enacted in 1997. The act created the Uganda Communications Commission, the current regulator of communications in Uganda.
Just last year, President Museveni launched and opened a factory meant to produce and manufacture smartphones in Uganda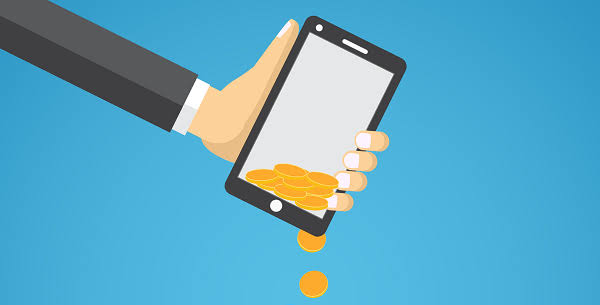 The Internet
People today are easily interconnected through the use of the World Wide Web or call it the internet. From the days when we sent letters to people through Posta/Post Office Uganda, to the times when all you have to do is send a message over the Internet with the tap of a finger.
In 2018 Uganda had 18.149 million Internet users, or 45.9% of the population (52nd in the world). This is up from 2.5 million users in 2008 (64th in the world). In 2012, Uganda had 36,332 fixed broadband subscriptions (119th in the world) or 0.1% of the population (165th in the world) and 2.5 million wireless broadband subscriptions (58th in the world) or 7.6% of the population (99th in the world).
By 2006, Uganda had 18 Internet service providers. Mobile network operators provide internet services to Ugandans alongside fixed-line internet providers.
It should be remembered that Uganda was one of the first countries in sub-Saharan Africa to gain full Internet connectivity. Both fixed-line operators, Uganda Telecom and MTN Uganda offer a range of data services including ISDN, ADSL and local and international leased lines.
To better this, there are around 12000 km of fiber in the country to ease connectivity to the internet.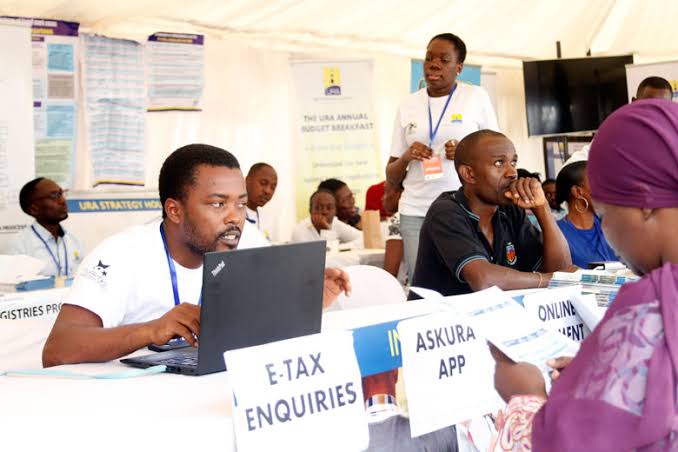 Integration of E-services to the Public Sector
Today, it's much easier to access Government services as most of them have been made online saving citizens time and lines as was in the past. A number of Government services have been made available online thus making it easy for anyone to make a payment or purchase from the comfort of their bed or office.
The automation of service delivery for Ministries, Departments and Agencies (MDAs) and Local Governments to accelerate the use of websites as tools for dissemination of information and service provision. To date, two hundred forty eight (248) websites have been developed across Government MDA/LGs. Relatedly, approximately two hundred ninety seven (297) systems/ applications are in use across MDAs/LGs to promote internal efficiencies and support provision of Services to the public.
Some of the MDA services include; E-services (Uganda Revenue Authority), Self-Service (NSSF),
Uganda System Electronic Open data records (KCCA and OPM), E-services (Uganda Registration Services Bureau), E-services (UNEB), Business Registration and search (URSB), among others.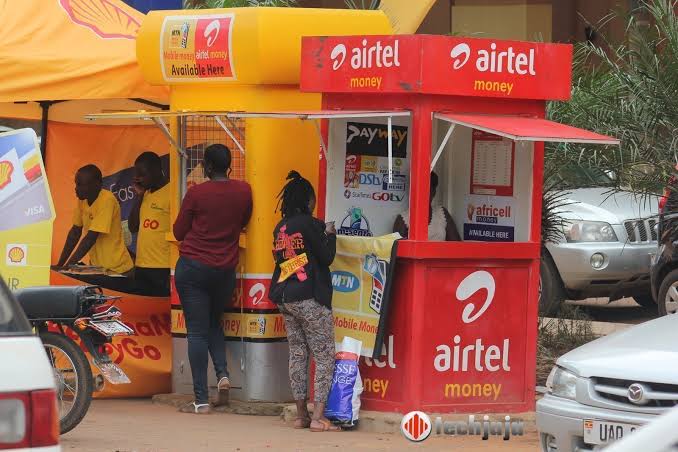 Mobile Money and Mobile Banking
Perhaps the most recent innovation in Uganda under the NRM government. Mobile Money and Mobile Banking have made it very easy for people to transact business, purchase goods, and pay for services easily without necessarily going to the bank.
Mobile money services were first introduced in March 2009; Currently, there are seven mobile money schemes in Uganda.
Mobile money has demonstrated rapid growth in the last 10 years, demonstrating a new wave of financial transacting with transactions hitting Shs80Million last year. As the Fourth Industrial Revolution gathers pace, innovations are becoming faster, more efficient and more widely accessible than ever before.
Technology has increasingly become connected, and nations, regions and the world at large are seeing a convergence of the digital, physical and biological realms.
The National Development Plan (NDP) II whose theme is "Strengthening Uganda's Competitiveness for Sustainable wealth creation, Employment and inclusive growth" emphasizes the role of Information and Communication Technology (ICT) sector in the national development process. ICT is recognised as both an opportunity and an enabler. The following targets and objectives are outlined in the NDPII for the ICT sector:
Increase ICT contribution to Government revenue from 8.1 percent in 2012/13 to 10 percent in 2020.
Increase employment in the ICT sector from 1 million to 3 million people in 2020.
Improve Uganda's ICT development index by increasing access to ICT infrastructure from 1.96 (2012 Index) to 3.5 (2020 Index);
Improving usage of ICT from 0.75 (2012 Index) to 2.5 (2020 Index); and enhance ICT skills development from 3.69 (2012 Index) to 5.5 (2020 Index).
Increase access to ICT infrastructure to facilitate exploitation of the development priorities. Enhance the usage and application of ICT services in business and service delivery.
Increase job creation through ICT research and development.
Increase the stock of ICT skilled and industry ready workforce.
Improve the information security system to be secure, reliable, resilient and capable of responding to cyber security threats.
Improve the legal and regulatory frameworks to respond to the industry needs.
That said, Uganda's ICT sector is one of the most vibrant within the region and a fast-growing sector in the economy, offering many opportunities. Growth in this sector is supported by solid legal and regulatory frameworks.
It is also connected to the three marine fiber optic cables off Africa' east coast in the Indian Ocean. The newly developed and quantitative ICT infrastructure is ready to accommodate new investment. Uganda is positioning itself as a hub for business processing and management outsourcing in East Africa.
The main opportunities for business process outsourcing and ICT services exist in agriculture, health, tourism, banks, insurance and public administration.