Today, it's much easier to access Government services as most of them have been made online saving citizens time and lines as was in the past. A number of Government services have been made available online thus making it easy for anyone to make a payment or purchase from the comfort of their bed or office.
A number of Information and Communication Technology (ICT) initiatives and platforms have been put in place to enhance democratic governance in Uganda. Additionally, supportive legal and regulatory frameworks have also been adopted. These range from those promoting citizen
engagements, political participation to service delivery monitoring.
E-Government (short for electronic government, also known as digital government, online government, or connected government) is the comprehensive implementation of information and communication technology (ICT) in government Ministries, Departments, Agencies (MDAs) and Local Governments.
The Government of Uganda continuously recognises the importance of Electronic Governance for National development and transformation into an electronic economy and has put emphasis on anytime, anywhere delivery of Government services through the use of Information Technology.
In Uganda today almost all Government entities have made headway in establishing their presence on the Internet through their Websites. Awareness about the fast changing ICT world and keenness to keep pace with the latest has ensured that almost all Government entities in Uganda already have their websites up and running.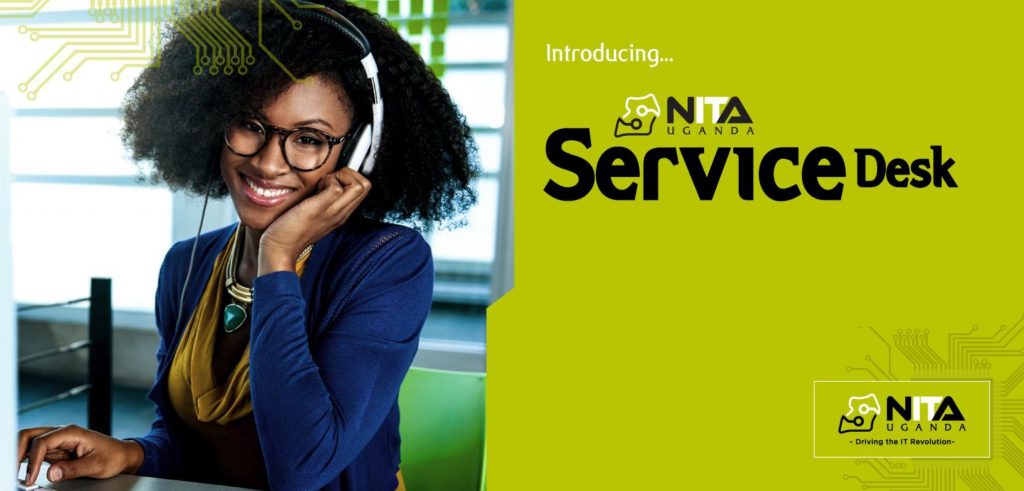 All this led to the establishment of the National Information Technology Authority-Uganda (NITA-U) was established to promote, coordinate and monitor the development of Information Technology within the context of national, social and economic development. One of the core functions of NITA-U is to set, monitor and regulate Information Technology Standards as stipulated in the Sections 4(b) and 5(f) of the NITA-U Act 2009.
The automation of service delivery for Ministries, Departments and Agencies (MDAs) and Local Governments to accelerate the use of websites as tools for dissemination of information and service provision.
To date, two hundred forty eight (248) websites have been developed across Government MDA/LGs. Relatedly, approximately two hundred ninety seven (297) systems/ applications are in use across MDAs/LGs to promote internal efficiencies and support provision of Services to the public. 
Some of the MDA services include; E-services (Uganda Revenue Authority), Self-Service (NSSF), AUganda System Electronic Open data records (KCCA and OPM), E-services (Uganda Registration Services Bureau), E-services (UNEB), Business Registration and search (URSB), among others.
Mobile payment for utility bills is the most used e-Government service (62.6%), followed by online registration for the Tax Identification Number (TIN). E-payments are now mainstream, as 62.1% of individuals have sent or transferred money within Uganda using an electronic method, most likely a mobile phone-to-mobile phone transfer involving mobile money.
Access to ICT has grown steadily over the last decade. In 2004, less than 5% of the population had access to a telephone, but a decade later access had passed the 50% mark.
As of June 2014, Uganda had a tele-density of 53 phone lines per 100 inhabitants, translating into 19.5 million connections. The number of internet users was 8.5 million (23% of the population). As of June 2015, the national communications regulator had licensed 25 Public Infrastructure Providers (PIP) and 36 Public Service Providers (PSP) for voice and data.
Improvement of rural access is being realised through the Rural Communications Development Fund (RCDF) that is funded by a 2% levy on licensed telecommunications operators' revenue. Through the installation and integration of ICT in health, education, postal services and local governments, as well as ICT skills training drives, among others, RCDF has made significant strides in addressing the digital divide in the country.
Just last year, the Ministry of Internal Affairs also joined the train of E-Govt services with their online passport application process that only takes about 48 hours as opposed to the seven days when the manual method is used, not forgetting the recently launched Parliamentary Monitoring App, aimed at involving the public in the legislative process.
All in all, the growth and development of Uganda is on an uprising as the incorporation of ICT is being taken in all government processes in Uganda, thus reducing on corruption, and reducing on the backlog of cases/files in public office.