Uber Uganda has sent out messages to their customers about an increase in prices for Uber X.
Uber says they have increased UberX prices because of increased costs by driver partners who now spend more money on fuel as a result of increased traffic jam which sees drivers spend more on fuel.
This is not the first price increment as Uber always adjusts their prices based on market trends in different regions, countries and cities.
These Are The New UberX Fares
Base fare: UGX 1,500
Per kilometer fare: UGX 900
Per minute fare: UGX 140
The new fares do not affect Uberboda is currently disabled and UberConnect.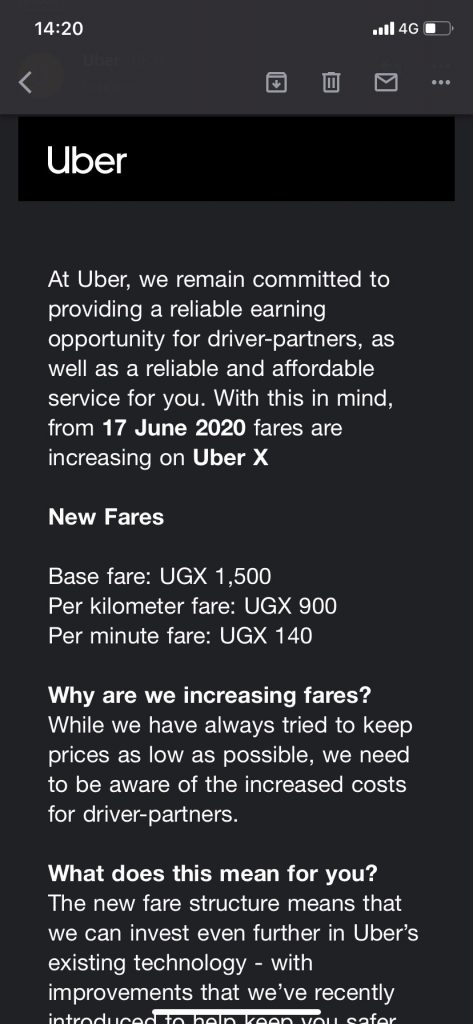 This also follows a deduction in the maximum number of riders to 2 in response to local guidelines which include; a maximum of 3 people per car as well as curfew at 7pm.
Please let us know how these prices affect you.