For many years now, many Ugandans have been fans of purchasing and importing goods from abroad but because of the various hindrances associated with it, many have been discouraged from purchasing the things they love, when they love them and had resorted to sending friends, family and colleagues that often travel.
This has been the case especially when it comes to shopping from stores like Amazon, Fashionova, eBay, and Walmart among others. These stores don't ship to Uganda, and that had become a very big problem to perpetual shoppers of authentic goods, but not any more.
With 2Gule, that hustle is over with as they provide you with a cheap, fast, and reliable way to shop from your best International store(s) and have your goodies shipped in with the click of a button.
The 2GULE platform is here to help you buy what you want, when you want, at the best price & have it delivered straight to you in Uganda. There is no need to give up & settle for counterfeit products on the market because you can't get what you want from the USA, UK or Canada so get around shipping restrictions once and for all.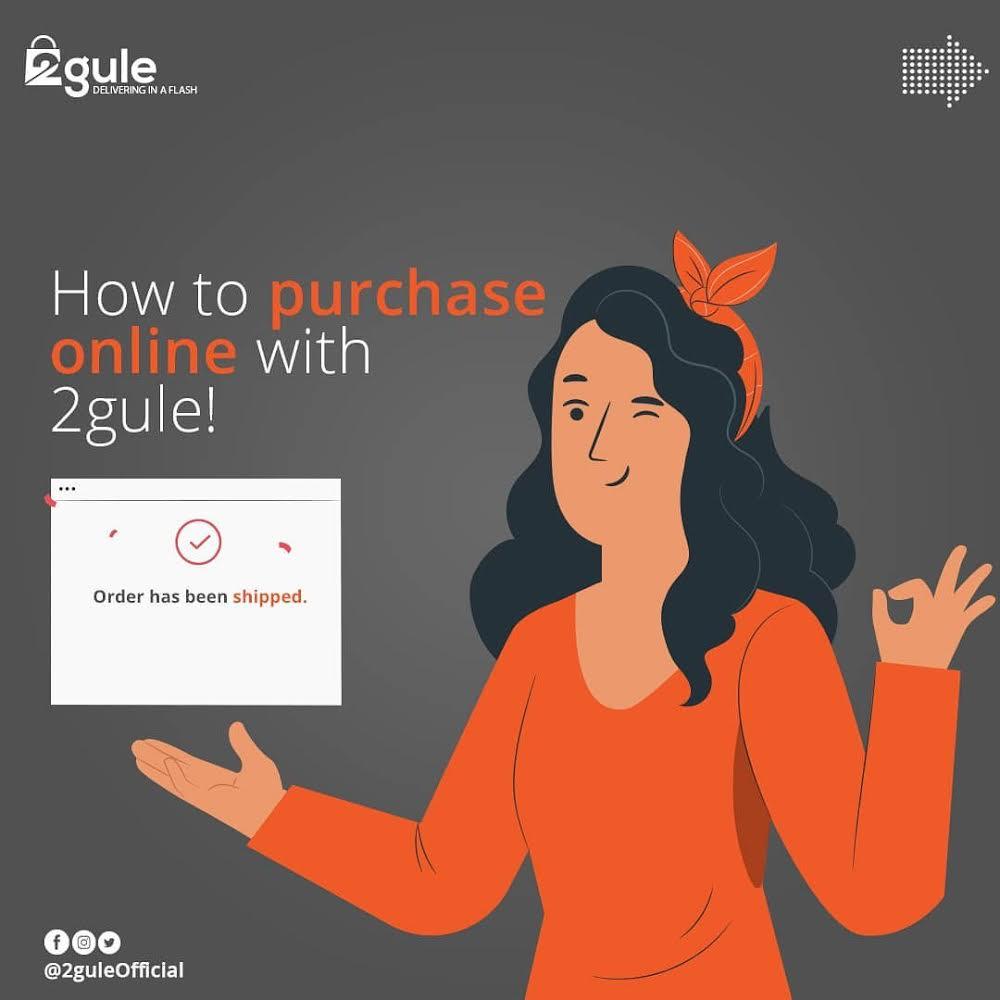 How 2Gule works
Go online & look for the products you want to buy, and then visit the 2Gule website www.2gule.com where you can send them a link to your product or just a simple description of the items you want to buy from stores in the USA, UK & Canada.
Afterwards, they will send you a quotation with the total cost including; Cost of product, shipping costs, and taxes on arrival. After which, you can then pay 60% of the total price for which they buy, ship & pay taxes on arrival, all in under 14-21 days upon receiving the goods at their 2GULE warehouse in the US.
You can then pay the 40% after receiving your product from #2GULE. You receive an email you as soon as your purchased goods have arrived at their offices in the US and you can then either choose to let them know whether you want them delivered to you when they get to Uganda, or to pick them up from their offices at Kirabo Complex, Level 2, room 222.
In the event that you already bought your goods OR have items still stuck in the USA/UK or Canada, they can still help you ship them into Uganda, pay the customs fees and deliver them safely to you. Their fees range from $8 to $9 per pound of weight (includes shipping fees & tax on arrival), the cheapest on market at the moment.
Pricing for goods to be shipped
Let's assume you want to purchase an item at $110 from Amazon. On checking out, Amazon will charge you a $15 USA tax making the total price of the good $125. 2Gule uses a dollar rate of 3850-3900 per Ugx. This makes a $125 product cost about Shs487,500.
So, planes charge about $8 per pound. Assuming your item weighs 12 pounds, it would bring the price to Shs861,900 however, this is before the URA taxes that vary from item to item, music equipment attracts about 30% tax at Customs. Remember, you will have your item in Uganda within 14-21 days from date of purchase.