According to Statista, there are 233.03m social media users in the United States. In a world where data is considered as the most valuable asset, social media plays a vital role in circulating this data and building a connection among users of the web.
Lately, Instagram has been the most actively used social media platform. Researchers have noticed a hike in the percentage of Instagram users.
According to Statista, 37.8% of the U.S population used the platform in 2019. However, it is expected to touch a mark of 120.3 million users by 2023.
This states the importance of social media presence and its influence on the mindset and outlook that people carry. Having a strong Instagram influence is essential when you want to brand yourself and stand out.
Building a proper Instagram handle requires dedication, hard work, and smart work. If you believe in the power of social media, then Instagram agency can help you in building that framework and prospering towards your goal.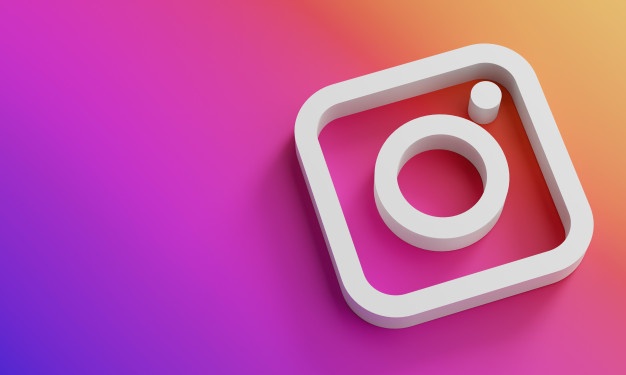 The first step to gain traction on Instagram is increasing the number of followers. More followers ensure better engagement and result in the positive outcome of your efforts. Here are eight things that can give you more followers on Instagram.
8 Things That Can Give You More Followers On Instagram
Understand Your Audience
To grow on Instagram, the first step is to closely observe your audience and understand the kind of content that attracts them. To get organic traffic, you need to post the content that interests your audience and stay connected.
Getting to know your targeted audience will help you curate content that will keep them engaged. You can always experiment around it and be creative with what you like and what your audience wants.
Narrate Your Story
Of course, all of us have stories about our success and failure, and you are no different. Some tales revolve around moments when you were at the saturation point but did not give up on your dream to follow your passion and win over the hardships. You can create content around it to motivate people and spread positivity.
While some will relate to the stories, others will take it as a lesson from experience. Either way, it will not only help you relive your learnings but it will also boost confidence in the minds of your followers.
Use Proper Hashtags
To get noticed on Instagram, you need to work on your #Hashtag game. Hashtags play an essential part in grabbing attention. Using the right hashtags matters the most, and for this, you must do proper research around the content you are posting and use appropriate hashtags.
You need to create hashtags that define you as well as your content. Similarly, participate in using trendy hashtags as it will get noticed. But the important rule is not to overuse the hashtags as it will only lose its value and credibility.
Start a Conversation
No doubt, your followers will have the interest to know more about you. A great way to do it is by generating an active conversation. This might revolve around a wide range of topics and help you as well as your followers to get a clearer insight.
You can do it through Instagram Live, Question and Answers, or simply in your comment section. This will inflict positivity among your followers and even attract more people who share similar interests.
Make Content That Will Go Viral
You can focus on creating content that will help you in going viral. Being an overnight Instagram sensation is nothing new, and you could be the next big thing on gram if your content can entertain people.
You can create reels, shoot a video, or post a selfie, but with an X factor. Going viral would help you get the maximum number of followers in minimal time. However, always focus on creating content that spreads a helpful message and inspires your audience.
Work On A Theme
Human psychology tends to notice objects or illusions that are eye-catchy or appealing. You can use this method quite effectively to get more followers on Instagram.
Pay attention to create a dedicated theme and design your handle accordingly. The organized feed will not only attract more followers but also represent your mindset.
You can choose a particular grid layout and stick to it. Further, you can create your own presets or filters and use them for everything that you post. Eventually, you can share free samples of your presets and sell them depending on the popularity.
Promote Your Content
Doing self-promotion once in a while is essential to get the limelight and help yourself get recognized. Once you have created a substantial amount of content, you should plan to promote it and take feedback.
A great way to do this is by hosting virtual contests and giveaways. You can also collaborate with brands and individuals to promote your content. This will introduce you to people who don't follow you but might do after noticing your work.
You can also do this by associating yourself with healthy causes. Participating in things that interest you and are aligned with your principles will help you create awareness and educate your audience.
Be Consistent
No matter how much you brainstorm and how unique your content is, everything is vague without consistency. Learn to dedicate a particular amount of your time towards building your social media presence. This should include posting on regular internals, being interactive, and analyzing the engagement and reach.
Consistency takes you a long way, as it replicates your ethics and principles. Being consistent will also help in organic growth as it plays a vital role in Instagram metrics.
Conclusion
These things will undoubtedly help you get more followers on Instagram, but there will be times when you will seek proper guidance and insights from experts.
An instagram growth company will help you overcome those hurdles and work towards making you Instagram famous. They will help in collecting insights, socializing, building a more substantial social media influence, and thus fulfilling your purpose.