If you have a thing for quality videos or images, you have probably noticed that whenever you share a video or image via WhatsApp (app), the app tends to compresses them, and with that, the quality goes. A once 2mb video or image, would be compressed to about 200kbs, then you wonder whether the problem is with the photographer because of the pixelated image or not.
You also wonder why graphics designers insist that clients send any images to use in a design via another platform such as Bluetooth, email and not WhatsApp. This has been to maintain the quality of the image that would usually be compressed by WhatsApp.
According to wbetainfo, WhatsApp has submitted an update to the Google Play Beta Program, the new version 2.21.14.16, with features that among others, allows users the liberty to send images and videos in the best quality, or the quality of the user's choosing.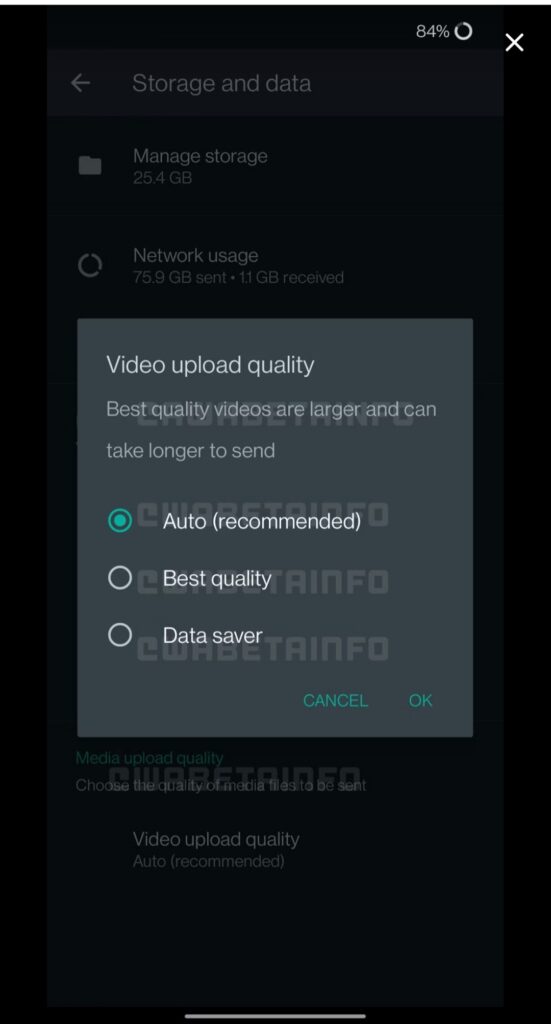 New settings on the video and images quality are in development where a user can choose between "Auto (recommended)" which is currently available in that the video or image is compressed, "Best Quality" where the video or image is sent with the best quality that is available and "Data saver" in which compression is made because a user will have chosen Data saver on their phones.
Given the rate at which software updates are released, the new update is only a few days or weeks away.