Hey there, Apple users! We've got some news for all you iCloud+ subscribers out there. Apple has just announced a price adjustment for its iCloud+ subscriptions, and we're here to break it down for you.
In an email sent to subscribers, Apple expressed its appreciation for the continued support of iCloud+ with 200 GB of storage. But, of course, with good news comes the not-so-good news. Starting from the next billable month, the price of the 200GB plan is set to increase from the current US$2.99 per month to US$3.49 per month.
Wait, there's more! The adjustments don't stop there. For those of you rocking the 2TB plan, you'll also be feeling the change. Previously at US$9.99 per month, the 2TB plan will now be available at US$11.99 per month.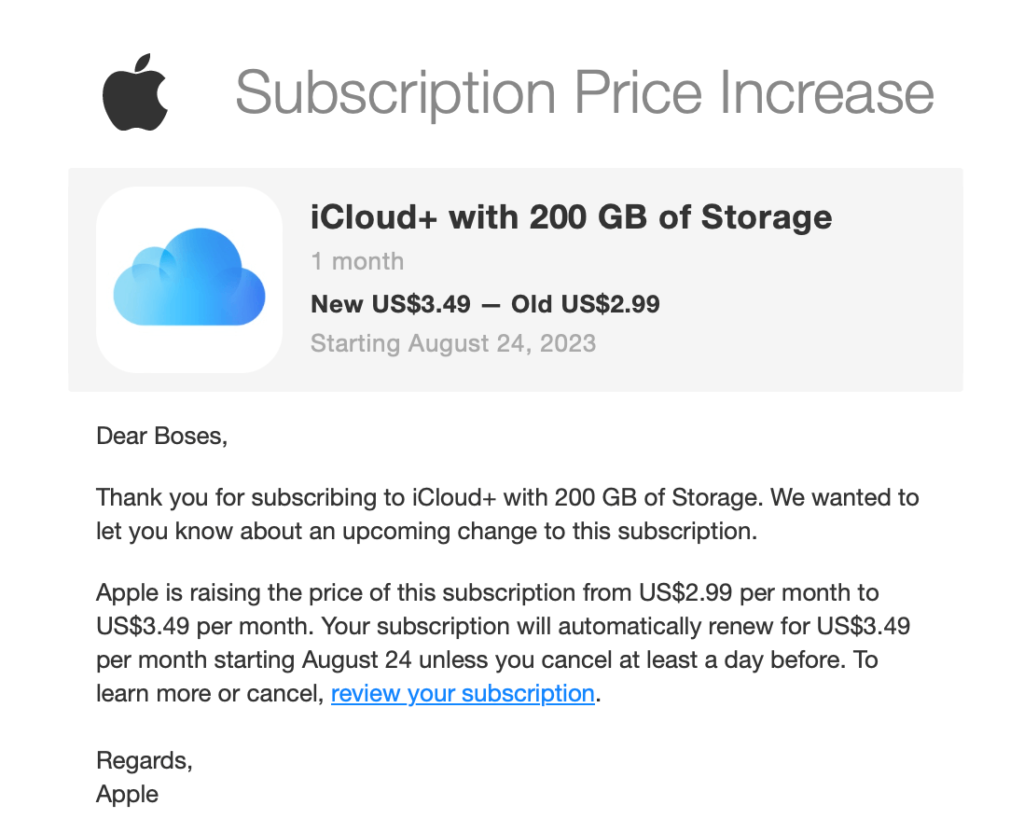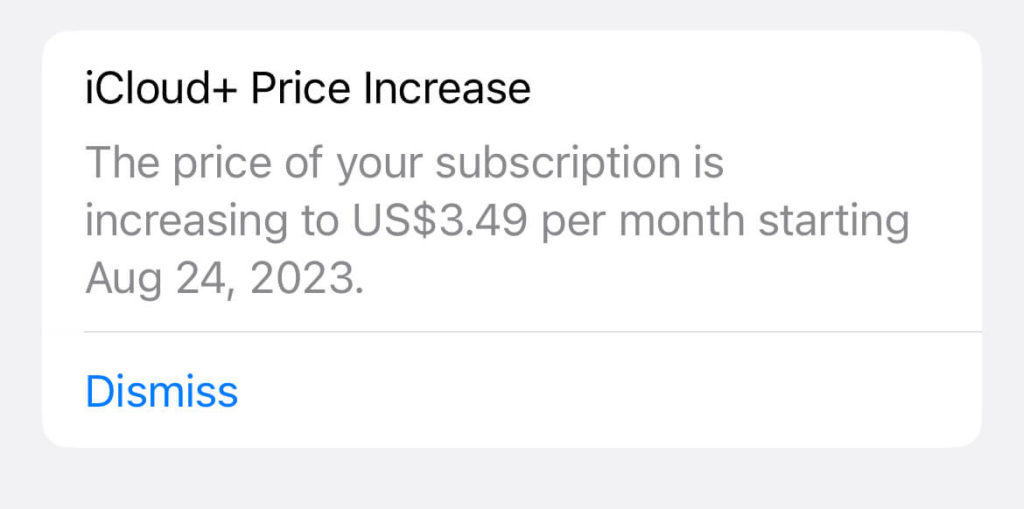 But fret not, this price tweak comes with a silver lining. Apple's commitment to providing top-tier service and user experiences remains steadfast. With this change, they're doubling down on investing in advancements for cloud storage and data management.
As we all know, data security is of utmost importance, and Apple is no stranger to prioritizing users' data protection. The price adjustment allows them to continue bolstering data security protocols, keeping your valuable information out of harm's way.
Apple's got the transparency game down pat. They're giving subscribers ample notice about the changes, ensuring everyone's well-informed. This way, you've got time to review your subscription and make any necessary adjustments before the changes take effect in the next billable month.
Price adjustments happen, but what's crucial is how companies communicate them. Apple's approach keeps users in the loop, and that's commendable.
So, if you're on the iCloud+ train, keep an eye on your subscription and decide if the new pricing aligns with your needs. We'll be keeping a close eye on any further updates regarding this change. Until then, stay tuned for more exciting tech news and updates!